The eVTOL show USA is the only forum to specifically address the

design, material and manufacturing innovations and implications

to meet the demands of commercial roll out
Welcome To

The eVTOL Show USA 2023
Participate in this industry-leading event where the eVTOL community, industry leaders, engineers and technologists representing global OEMs and their key suppliers, explore, the exciting future for the eVTOL manufacturing industry and discuss the design, materials, innovations and disruptive technologies shaping the future of air mobility.

WeAutomotive Group produce some of the world's leading and most revered conferences, summits, and exhibitions covering electric vehicle, battery technology and smart automotive manufacturing. We are thrilled this year to combine our expertise in next-generation electric mobility, to launch what is poised to be the largest global Conference and Exhibition series for eVTOL manufactures and their solution providers.
Drawing on our global network, what makes our event formate unique is the truly high OEM participation, attracting delegates from all of the majors as well as innovative start-ups from across the world. That same diligence, and commitment to excellence, has been transferred to create a technical forum covering the entire eVTOL product lifecycle.
The agenda has been diligently researched and curated in partnership with eVTOL community and it's tiers to ensure it addresses the most pertinent current challenges and key investment areas.The eVTOL Show USA provides attendees with a high-end event experience, unparalleled technical-conference agenda, and the opportunity to engage with full lifecycle faculty of decision-makers, all under one roof – in a welcoming, personable environment.
Many eVTOL companies have now moved from early stages, concepts, and mock-ups to tangible prototypes and ready to scale manufacturing facilities. Although most are still subscale and pre-certification, many are flying prototypes. The industry has amassed over 6,000 cumulative flight hours of aircraft testing and the race to braking the market is now on. The locations for production facilities are starting to be announced, and several early vertiports have been built, with vertiport players refining their concepts and laying out operating models.
As part of WeAutomotive Group's premier xEV event portfolio, The eVTOL Show is the hub for the eVTOL industry manufacturing leaders, engineers, maintenance heads, CTOs, technologists, and experts alike; to collectively address the key challenges and industry innovations surrounding the commercialization of eVTOL platforms, paving the way for the next-generation of air mobility.
This conference analyses the commercial readiness of eVTOL aircraft, the technology challenges, the needs for infrastructure, the route to certification, the materials, technology and processes needed to scale up production, as well as cloud infrastructure, supply chain considerations, and battery technology and developments. We hope you can join us!
eVTOL Value Chain And Key Use Cases

How eVTOLs Will Be Handled In The Airspace

In-Depth Analysis Of Market Trends And Key Developments

Certification Process And Handling Of Safety Concerns

Finalising And Freezing Designs To Build Conforming Prototypes

Focusing On Building Out Their Production Systems

Managing Battery Recharging Times

Minimizing Turnaround Time And Maximize Number Of Flights Per Aircraft

Increasing Range And Shorten Turnaround Times

The Challenge Of Off-The-Shelf EV Batteries

The Need For A Secure, Robust, And Efficient Cloud Platform

Creating A New Low Altitude Air Traffic Management System

Incorporating Multiprotocol Label Switching, A Private Ground-Based Network Data Routing Technique For Faster Connections

Artificial Intelligence And Machine Learning Applications In The Cloud

Coordinating With The FAA And EASA To Find A Path To Certification

Why eVTOL Projects Are Using Performance-Based Requirements In Their Certification Bases

Overcoming Differences From Available Certification Requirements

Advanced Modelling And Simulation

Managing The Complexity Of Loading
Developing A Battery To Fit The Unique Needs Of An eVTOL

Overcoming Battery Challenges With Cycle Life, Energy Density, And Feasibility

Protecting Against Manufacturing Defects At The Cell Level

Composites To Meet The Strict Structural Requirements And The Desire For Lightweighting

The Growing Use Of Thermoplastic Resin Systems As Production Volumes Increase

Increasing Battery Energy Density

Is Lithium-Silicon Based Chemistry Presently The Best Solution For eVTOL Applications

The Use Of Silicon-Based Anodes With Silicon Oxide As The Active Material

Managing Changing Temperature Parameters For Batteries

Overcoming Lifecycle Challenges

Simulation For eVTOL Pilot TrainingFull Motion Flight Simulators

Mixed-Reality Simulators

Solid State Batteries

Sodium-Ion Batteries

Hydrogen Fuel Cells

Noise And Vibrations Mitigation

Overcoming The Near-Term Challenges Of The Use Of Fossil Fuel Certification Approaches

Approaching New Technology From An Absolute Versus Relative Safety Perspective

Managing The Extensive Use Of Automation

Thermal Runaway Risks Inherent With Some Lithium-Based Chemistries
Handling And Computational Challenges For Battery Data

Learning From The Experiences In The EV And Grid Storage Space

How To Comply With RTCA DO-311, SAE AIR6897 And FAA AC 20-184

Influences From Automotive And Biomimicry In The Cabin Design For eVTOLs

Utilizing The Automotive Industry's Reductive Design Approach

Understanding Material Considerations

Ensuring That The Cross-Sectional Area Is Minimized To Reduce Drag

Adapting More Of The Practices Of The Automotive Sector To Address Growing Demand

Combining The Benefits Of Safety And High Standards Of The Aviation Industry

Adopt The Latest Thinking, Tools, And Processes In Production

The Challenges Of Setting Up Supply Chains And Production Capabilities

The Need For More Advanced, Automated, And Digital Manufacturing Processes

IFR Could Be A Necessity For Even Some Short Flights

The Market For Building And Running The Ground Infrastructure

Lack Of Clarity Is Impeding Progress In Finalizing Ground Infrastructure Plans

Challenges To Rooftop Vertiports

Overcoming The Not In My Backyard Syndrome

Can eVTOL Design Achieve The Required Level Of Environmental Sustainability
The Future Of eVTOLs – How Will The Market For eVTOLs Evolve In The Next 30 Years?
The Pathway To Commercialisation – The Future Air Mobility Industry Is Making Steady Progress But Must Maintain The Momentum To Gain Scale And Meet Certification Timelines
Battery Charging – Pushing The Boundaries Of Battery Recharging To Meet The Requirements Of Large Scale Operations
Certification Transferability, Not Harmonization eVTOL Certification- Where Are They Now And The Challenges That Still Lie Ahead
Developing An Aerospace Cloud System To Meet Other Emerging Needs Of The eVTOL Industry
Complexity Of eVTOL Designs Leads To The Requirement For Modelling To Support The Certification Process
Battery Thermal Management – Electric Vertical Take-Off And Landing (eVTOL) Aircraft Have Unique Battery Challenges That Will Require Developers To Change How They Think About Battery Systems And The Designs Of Electric Vehicles
Composites Opportunities In eVTOLs – As eVTOL OEMs Seek To Advance Program Certification, Production Scale-Up, And Lightweighting, Composites Will Play A Crucial Role
Why Lithium-Ion Batteries Will Remain The Cornerstone Technology For The Successful Introduction Of Advanced Air Mobility (AAM).
Could eVTOL Simulators Be A Bridge To The Future Of Flight Training?
Next-Generation Battery Technology: The Impact Of New Battery Technology On The Future Development Of eVTOLs Should Not Be Underestimated. Lithium-Ion Batteries Are No Longer The Only Choice
Noise And Vibration Considerations In eVTOL Aircraft And Methods Of Control For The Comfort Of The Pilot And Passengers On Board
Harnessing The Recent Achievements On The Certification Process For eVTOL Aircraft To Overcome The Technology Hurdles That Must Be Traversed Before They Can Reach The Finish Line
Determining Battery State Of Health (Soh) And Cell-Level Degradation Becomes A Considerable Challenge If Data Is Not Properly Curated And (Automatically) Analysed After Every Charge/Discharge Cycle.
The Growing Influence Of Automotive Design Techniques To Define The Look And Feel Of eVTOL Aircraft Cabins
Manufacturing: To Move To High-Volume Production, Developers Of eVTOL Aircraft Must Adopt The Disruptive Technologies Being Pursued Across The Manufacturing Sector
No IFR, No eVTOL Air Taxi Services; Adapting To Operate Safely Under Instrument Flight Rules (IFR) In Adverse Meteorological Conditions
Infrastructure Barriers To The Elevated Future Of Mobility – Are Cities Ready With The Infrastructure Needed For Urban Air Transportation?
Meeting The Sustainability Challenge – Has The eVTOL Industry Overpromised On Green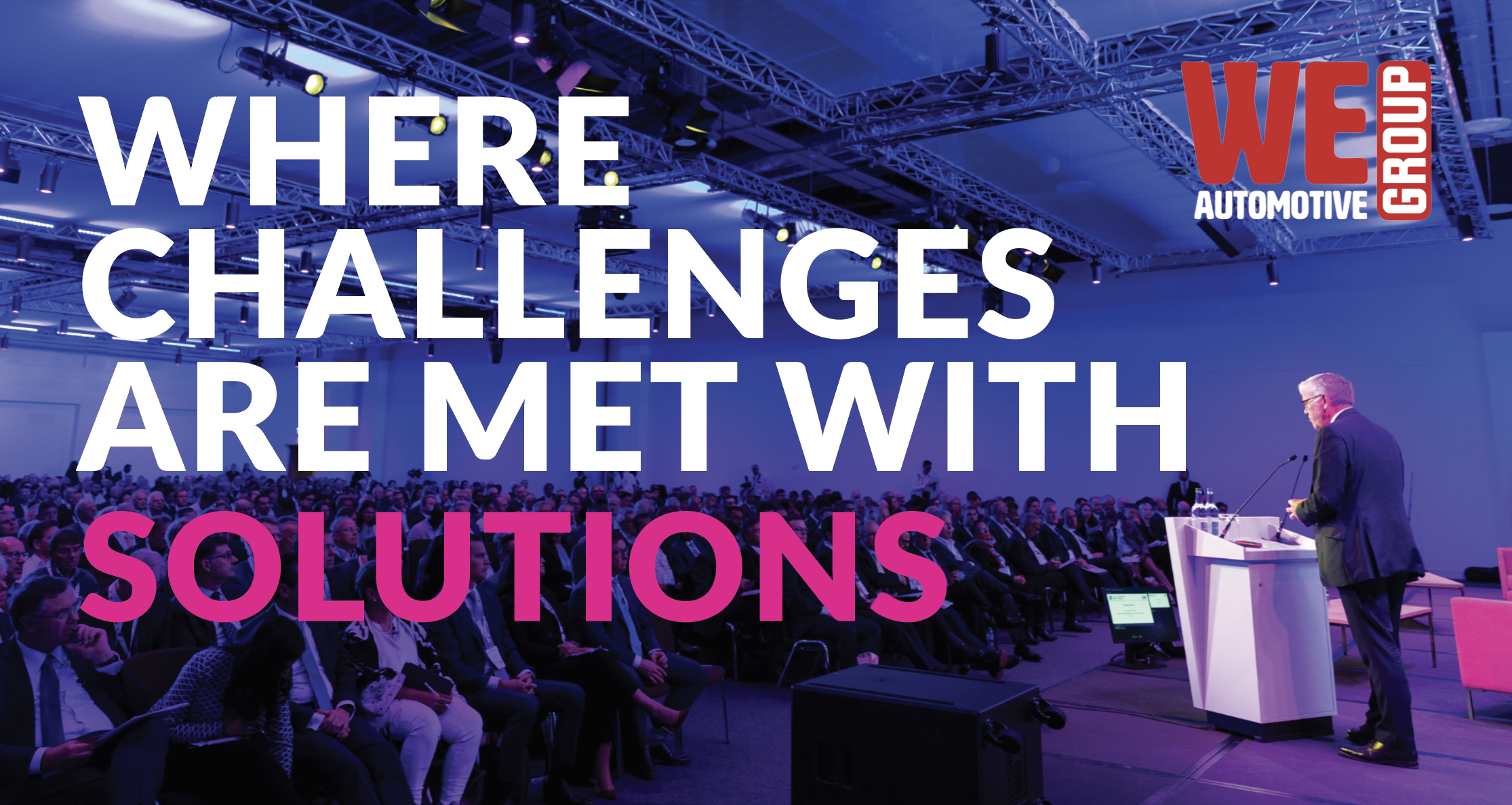 Electric Propulsion Systems:
Exhibitors specializing in electric motor technologies, including high-efficiency electric motors and motor controllers for eVTOL propulsion.
Battery Systems And Energy Storage:
Exhibitors offering advanced battery systems, including lithium-ion batteries and next-generation energy storage solutions tailored for eVTOL applications; Battery Thermal Management, Battery Management Systems – Battery Technologies.
Flight Control And Avionics:
Exhibitors showcasing flight control systems, avionics components, and navigation systems designed specifically for eVTOL operations.
Aerodynamics And Airframe Design:
Exhibitors providing aerodynamic design expertise, airframe components, and lightweight materials to optimize eVTOL efficiency and performance.
Charging Infrastructure:
Exhibitors specializing in charging infrastructure solutions for eVTOL vehicles, including charging stations, ground power systems, and wireless charging technologies.
Propeller And Rotor Systems:
Exhibitors offering advanced propeller and rotor systems, including composite materials, blade design, and noise reduction technologies for eVTOL applications.
Electric Powertrain Integration:
Exhibitors showcasing integrated electric powertrain solutions, including motor, controller, gearbox, and thermal management systems for eVTOL aircraft.
Safety Systems And Certification:
Exhibitors providing safety systems, redundancy solutions, and certification services to meet the stringent safety standards and regulatory requirements of eVTOL operations.
Lightweight Materials And Composites:
Exhibitors offering lightweight materials, composites, and structural solutions to reduce weight and increase energy efficiency in eVTOL aircraft.
Simulation And Modeling Software:
Exhibitors providing simulation and modeling software tools for eVTOL design, performance analysis, and optimization of aerodynamics, energy consumption, and flight characteristics.
Flight Test And Validation Services:
Exhibitors specializing in flight test services, validation, and certification support for eVTOL aircraft, including aerodynamic testing, structural testing, and performance evaluation.
Component And Systems Integration:
Exhibitors offering component and systems integration services, including system architecture design, electronics integration, and testing for eVTOL platforms.
Power Distribution Systems:
Exhibitors specializing in power distribution systems, including electrical distribution panels, circuit breakers, and power management solutions for eVTOL aircraft.
Pilot Control Systems:
Exhibitors offering pilot control systems, including flight control interfaces, control panels, and human-machine interfaces (HMIs) for eVTOL operations.
Avionics:
Exhibitors providing avionics systems and components, such as displays, communication systems, weather radar, and collision avoidance systems for eVTOL aircraft.
Flight Management:
Exhibitors showcasing flight management systems (FMS) and software solutions for route planning, navigation, and performance optimization in eVTOL operations.
Data Management:
Exhibitors specializing in data management and analytics platforms, including data acquisition, storage, processing, and data-driven insights for eVTOL operations.
Instrumentation:
Exhibitors offering instrumentation systems, sensors, and measurement devices for monitoring critical parameters, such as altitude, airspeed, and engine performance in eVTOL aircraft.
Navigation Aids:
Exhibitors providing navigation aids and systems, including GPS (Global Positioning System), GNSS (Global Navigation Satellite System), and other positioning technologies for eVTOL operations.
Batteries:
Exhibitors specializing in battery technologies for eVTOL applications, including advanced lithium-ion batteries, solid-state batteries, and innovative battery management systems.
Electrical Power Systems:
Exhibitors offering electrical power systems and components, such as generators, inverters, and power conversion units for eVTOL aircraft.
Technical Consultants:
Exhibitors providing technical consulting services, engineering expertise, and advisory support for eVTOL design, development, and certification processes.
Taking place in Palo Alto, the world's preeminent hub for technology, The eVTOL Show USA provides a technical content-led agenda meticulously researched and curated in cooperation with the OEMs to tackle the critical digitalization and commercialization challenges facing the emerging eVTOL sector along with current areas of investment.
This year's exhibition and conference keynote presentations offer a unique opportunity in a 'personable environment' to engage with the industry's latest technological products and services – network with peers and industry professionals from within the eVTOL, infrastructure, and commercial sectors.
The only eVTOL conference and exhibition focused specifically on the commercial readiness of eVTOL aircraft, the technology challenges, the need for infrastructure, the route to certification, the technology and processes needed to scale up production, the need for cloud infrastructure, supply chain considerations and battery technology and developments.
Hear from leading industry figures on strategies, the latest trends, and technologies shaping the future of the eVTOL sector. Discover and be part of the future plans of OEMs and solutions providers, and examine production and commercialization roadmaps in the short and long term.