Registration Open
Morning Breakfasts In Networking Exhibition Area
Continental Breakfast, Fresh Scrambled Eggs, Hickory Smoked Bacon, Country Style Sausage, Breakfast Potatoes

Chairman's Opening Address
Dr John Warner, Chief Customer Officer, American Battery Solutions
Opening Keynote: The Future Of eVTOLs – How Will The Market For eVTOLs Evolve In The Next 30 Years?
Robin Riedel, Partner, McKinsey
Comprehensive description of the electric aircraft and eVTOL value chain and key use cases

Analysis of the ground infrastructure needed and how eVTOLs will be handled in the airspace

In-depth analysis of market trends and key developments

Summary of the certification process and handling of safety concerns

Market forecasts and scenario analysis lasting until 2050

OEM Keynote: Treading The Path To Commercialisation
Nikhil Goel, Chief Commercial Officer, Archer
An overview of the current state of the eVTOL industry, including recent developments and key milestones

Understanding the market demand for eVTOL aircraft, from urban air mobility to regional transport, and how Archer is positioning itself

Exploring the regulatory challenges and milestones that eVTOL companies like Archer must navigate to achieve commercialization

Addressing the growing focus on sustainability and how Archer is contributing to a greener future in aviation

The role of partnerships, collaborations, and ecosystem building in advancing the eVTOL industry

Assessing public perceptions and acceptance of eVTOL technology and Archer's approach to building trust

Insights into scaling manufacturing, infrastructure, and operations to meet commercial demands

Unlocking Profit Potential: Decoding the Financial Landscape of eVTOL Operations
Evan Deahl, Engagement Manager, Alton Aviation Consultancy
Understanding Market Dynamics and Demand

Analyzing Operational Costs and Infrastructure Investment

Exploring Aircraft Costs and Technology Factors

Delving into Revenue Models and Pricing Strategies

Navigating Regulatory Challenges and Certification

Leveraging Environmental Benefits and Incentives

Competing in the eVTOL Market and Differentiation

Evaluating Risks and Developing Mitigation Strategies

Creating Financial Projections and Investment Strategies

Building A New Aircraft OEM – A Roadmap For The Revolution Of Commercial Air Travel
Vincent Frascogna, VP of Business Development, Odys Aviation
State of the nation: where regional commercial air travel is today and why change is needed

An overview of Odys Aviation's long-term business model – a hybrid aircraft for regional air mobility

Understanding the current market conditions driving a change in the nature of transportation – existing infrastructure vs. vertiports

Why hybrid aircraft are key to unlocking AAM in the short term

Understanding the speed to market of hybrid vs. electric as a stepping stone to more sustainable aviation in the long term

Why subscale aircraft are an important part of an aircraft OEM's journey in a highly competitive fundraising landscape

Insights into scaling a company into a new type of aircraft OEM

Exploring The Challenges of Vertiport Traffic Management For eVTOLs
Clifford Cruz, CEO – Skyway
Learn, discover, and analyze the intricate challenges surrounding vertiport traffic management for electric vertical takeoff and landing (eVTOL) aircraft. Delve into the unique complexities of this emerging transportation mode and gain insights into the following key areas:
Uncover the complexities of seamlessly integrating vertiports into established transportation networks, exploring innovative solutions for intermodal connectivity

Analyze the sophisticated air traffic management systems required to ensure collision-free and safe eVTOL operations within densely populated urban areas, including the development of clear flight corridors

Explore the imperative need for eVTOLs to operate quietly and sustainably to gain public acceptance, addressing challenges related to noise pollution and environmental impact

Investigate the art of designing efficient yet space-efficient vertiport layouts within urban confines while accommodating a growing fleet of eVTOLs

Discover strategies for managing the smooth flow of passengers and cargo at vertiports, including security and customs procedures, to enhance operational efficiency and passenger satisfaction

Examine the development of robust safety protocols, emergency response plans, and evacuation procedures tailored to vertiport environments to ensure comprehensive safety

Gain insights into the critical establishment of a regulatory framework for eVTOL operations, fostering safety, standardization, and compliance

Explore the essential role of reliable data and communication systems in real-time monitoring and control of eVTOL operations, encompassing aspects such as tracking aircraft movements and passenger information

Aircraft Certification Pertaining To Material Qualification And Production Processes
Martin Peryea, CEO, Jaunt Air Mobility
Understanding the critical factors for material qualification and production processes for aircraft certification

The process for qualifying a new material system for aircraft certification is a rigorous and complex process that involves various requirements

Material testing is a crucial element of material qualification to evaluate its structural performance and safety under various conditions, including stress, fatigue, durability and reliability, and environmental conditions

Overcoming the challenges involved in scaling to meet the growing commercial demand

The importance of ongoing monitoring and quality control even after the material is certified and put into production

Revolutionizing eVTOL Technology: Unleashing The Power Of Structural Adhesives And Resins
Bryce Floryancic, Sr Mgr Application Engineering Americas, Henkel
eVTOL aircraft represent a revolutionary shift in the way we envision urban transportation. As eVTOLs become increasingly prevalent, understanding the critical role of adhesive solutions in their construction and operation is paramount; the world of adhesives and how they are transforming the eVTOL industry.
Explore the pivotal role that adhesives play in eVTOL design, manufacturing, and functionality

Discover cutting-edge adhesive technologies that are pushing the boundaries of eVTOL design and functionality – next generation film adhesives

RTM resin solutions to enable high rate eVTOL production

Gain insights into the diverse range of adhesive solutions utilized in different parts and applications of eVTOLs, from structural components to interiors and beyond

Understand how adhesive choices impact the safety and reliability of eVTOLs, and learn about the stringent testing and certification processes involved

Delve into the significance of adhesive weight in eVTOLs and its effects on performance and efficiency

Advanced Electric Motor Stack Materials For Electric And Hybrid Aircraft Propulsion
Emerging opportunities and advanced technologies for eVTOL, eAirplanes and hybrid aircraft
Jaydip Das, Senior Manager, Applications Engineering, Carpenter Electrification
Electric Aircraft Need Power Dense Propulsion Motors for Weight Savings and Performance
High induction iron-cobalt alloys, such as Carpenter's Hiperco®, are a critical component of the highest power density electric motors

It is critical to use a producer with stack processing and materials expertise for iron-cobalt stators and rotors – we have observed over a 30% reduction in finished magnetic properties from others who may not have used optimized process conditions for Hiperco stacks

Carpenter provides biggest melting capacity for iron cobalt alloys, advanced stator and rotor stack prototyping and production combined with unique testing capability, AS9100 and NADCAP certifications, and decades of experience supplying Hiperco for airplane generator and APUs

Power dense motors using Hiperco have demonstrated 15 –25% higher torque density, 20 – 30% higher power density, 3% higher efficiency, and a 20 – 30% reduction in motor size and weight

In design simulations using a tilt-rotor eVTOL design, Hiperco based electric propulsion motors reduced the motor and aircraft weight by 21kg or increased aircraft range by 8%

Exhibition Hall > Tea, Coffee, Soft Drinks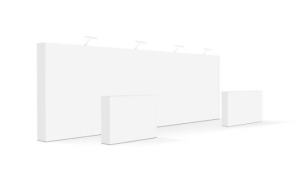 Ultra-Compact Avionics: Elevating eVTOL Operations With Proven Commercial Aviation Tech
Edouard Taufflieb, New Air Mobilities Business Development Director, Safran Electronics & Defense
Explaining the parallel between avionics and flight control needs in aviation and eVTOLs

Understanding the benefits of current technology for e-VTOL in navigation and Fly-by-Wire systems

Introducing the proposition of advanced integration of avionics and flight control for safe 100 kg-class platforms

The benefit of precise timing for resilient position, navigation, and timing
Developing Composite Solutions To Meet The eVTOL Market Needs Of Today And Tomorrow
Alejandro Rodriguez, Applications Development Manager, North America, Solvay
Composite materials are being successfully adopted for certification and Low Initial Rate Production (LRIP) eVTOL aircraft variants today

As demand for eVTOL grows, vehicle build rates will increase and the challenge of high-rate composite production will become a reality

Additional in-flight data will provide greater understanding of specific component in-service performance which will validate future eVTOL component requirements

Today's composite technology selection will be presented and contrasted against future market needs

Key market challenges will be identified and areas that will benefit from industry collaboration discussed
Hybrid Electric Propulsion: Powering The Next Era Of eVTOL
Susan Ying, SVP, Global Operations, Ampaire
Hybrid unlocks a dramatic expansion of eVTOL capabilities, including meeting the performance needs and infrastructure constraints for key early markets such as government operators and customers in remote areas

Hybrid electric propulsion systems are proven in flight and iron bird tests with applications to eVTOL

Hybrid propulsion systems have much lower fuel burn and operating cost and even higher payload on most missions than competing turboelectric systems, as well as being far more suited to the high cycle and short distance operations required by eVTOL platforms

Why hybrid does not necessarily mean burning fuel and is not a stopgap

Hybrid architectures enable battery power to be used for the entirety of a mission, with unburned fuel retained for emergency reserves
Challenges And Innovations In eVTOL Manufacturing
Agata Norris, Market Manager, Aerospace & Defense , Dexter Magnetic Technologies
Sensors – Enhancing Perception:
Implementing advanced sensor suites for real-time environment perception and obstacle detection while maintaining weight constraints

Exploring sensor fusion techniques, AI algorithms, and miniaturization to improve accuracy and reduce sensor footprint
Actuation Systems – Precision in Motion:
Designing actuation systems capable of handling complex maneuvers and ensuring reliability in dynamic conditions

Leveraging lightweight materials, innovative mechanical designs, and redundancy to enhance actuator performance and safety
Power Generators – Extending Range and Efficiency:
Developing power generators with higher energy density, longer lifespans, and faster charging capabilities

Investigating advanced battery chemistries, fuel cell technologies, and energy management systems to optimize power generation
Propulsion Systems – Thrust and Sustainability:
Balancing thrust requirements with energy efficiency and noise reduction in eVTOL propulsion systems

Exploring electric motor innovations, hybrid propulsion solutions, and aerodynamic advancements to improve overall system efficiency

Soup, Salad, Mains, Sides, Dessert
Tea, Coffee, Juices, Soft Drinks
Next-Generation Battery Technology: The Impact Of New Battery Technology On The Future Development Of Electric Aviation
Thilo Braun, Cofounder, And Battery Aero, Inc.
Overview of state-of-the-art batteries and the relationship between energy density and range

Survey of key requirements for electric aviation and specifically eVTOL applications, including the 'And Problem' – simultaneously delivering high specific energy and power, while retaining high cycle life, safety, and low cost

New battery technologies including silicon anode and lithium-metal pave a path to 500Wh/kg and beyond. This talk will share some near-term battery developments, including new chemistries and their respective challenges

Highlight lithium-metal battery development and how they will enable significant range improvements vs. today's state-of-the-art

Brief outlook at new battery technology development paving a roadmap to >1000Wh/kg battery systems

Breaking Barriers For The Skyward Shift In Mobility: Is Urban Air Transportation's Future Infrastructure-Ready?
Bryan Bernhard, Chief Growth and Infrastructure Officer, Archer
An assessment of the current state of urban air transportation infrastructure and identify areas of readiness and potential bottlenecks.

Explore the unique challenges and considerations in building infrastructure to support eVTOL operations, from vertiports to charging networks

Gain insights into the planning, design, and construction of vertiports, the vital hubs for eVTOL operations in urban environments

Understand the complexities of establishing a robust and efficient charging infrastructure to support the electrification of eVTOLs

Delve into the regulatory and zoning issues that impact the development of urban air transportation infrastructure

Gain insights into Archer's vision for the future of urban air mobility and the role infrastructure plays in realizing this vision

eVTOL HIL Validation Testing: From Tip To Battery To Tail
Peter Blume, President, Bloomy
Grant Gothing, Chief Technology Officer, Bloomy
Brief introduction to HIL validation – what it is and why it is important for the eVTOL industry

Explaining the multiple levels of HIL validation testing: from component-level test to full-vehicle "copper bird" integration testing

Explaining the new challenges that eVTOL brings to the SIL: safely testing and simulating the battery energy storage system and controllers

Presenting the commercially available solutions for eVTOL HIL Validation

Beyond Certification: How The BowTie Methodology, Widely Acknowledged As A Best Practice Safety Analysis Tool In The Traditional Aviation Sector Is Applicable To eVTOL
Anthony Venetz, Managing Director, Across Safety Development
Explain why the entry of eVTOLs into regular service will require MROs and operators to have robust safety management systems in place

The importance of developing a detailed understanding of the risk landscape from start-up though the various flight regimes, to landing, shutdown and turnaround for the next flight Delivering an overview of safety management systems as applied in traditional aviation sectors

Understanding the BowTie safety analysis methodology and how it is applicable to eVTOL

How BowTie models are used in the context of a safety management system

The Opportunities And Challenges For eVTOL And The Associated Infrastructure
Santh Sathya, Founder and CEO, LuftCar
Understand the options and use cases for air and road eVTOLs

Recognize the important role that hydrogen can play in the eVTOL market

Investigate the advances that hydrogen initiatives have made across the globe

Gain an insight into the traction and progress that Luftcar have made in the market

The Evolving Landscape Of Advanced Chemistry And Battery Pack Technologies For eVTOL
Dr John Warner, Chief Customer Officer, American Battery Solutions
The lithium-ion battery landscape continues to evolve and eVTOL and plane manufacturers must continue to understand what land EV technologies they can adopt, and which technologies need to be re-developed

Understand current and emerging pack and cell technologies and the upstream supply chain challenges that the industry is facing

Advances in current and emerging cell chemistries – lithium-ion, li-sulfur, Na-ion, Semi-Solid State and Solid State, silicon anodes, li-metal and Air batteries

Advances in battery pack technologies – cell-to-pack, and cell-to-chassis

US. Supply Chain – Impacts of the Inflation Reduction Act and proposed EPA/NHTSA regulations

What can aviation learn from automotive and mobility electric vehicles

Determining Battery State Of Health (SoH) And Cell-Level Degradation Becomes A Considerable Challenge If Data Is Not Properly Curated And (Automatically) Analyzed After Every Charge/Discharge Cycle
Manual Terranova, CEO, Peaxy
Thermal runaway risks inherent with some Lithium-based chemistries are further exacerbated by the high energy density and longer peak power requirements of eVTOL batteries that must support high levels of discharge within the first minutes of the flight and during landing

From a regulator's perspective, eVTOL batteries present a "big data" issue with handling and computational challenges

How is the FAA going to ensure that the right amount of battery data is collected and analyzed after every flight to give the public the assurance that these batteries are safe to fly?

Learning from the experiences in the EV and grid storage space over the past two decades

How to comply with RTCA DO-311 "Minimum Operational Performance Standards for Rechargeable Lithium Batteries and Battery Design Testing Systems," SAE AIR6897 "Battery Management Systems for Rechargeable Lithium Batteries Used in Aerospace Standards" and FAA AC 20-184 "Guidance on Testing and Installation of Rechargeable Lithium Battery and Battery Systems on Aircraft"

Afternoon Networking Break
Tea, Coffee, Soft Drinks, Donuts, Snacks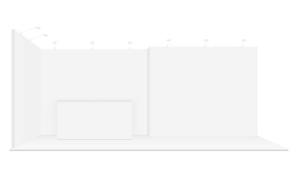 Accessibility & Holistic End-User Experience: Integrating Industrial Design & Human Factors In AAM Development
Arthur Gilmore, President and CEO, Gilmore Group
Focusing on the End-User and complete customer experience & Recognizing Customer Acceptance as a barrier

Influences from automotive and biomimicry in the cabin design for eVTOLs

Recognizing the need to explore best practices for Human Factors integration into the designs of the AAM ecosystem and not just the aircraft itself

Ensure accessibility for people with disabilities, the elderly, people of size, children, and other commonly overlooked demographics

Ensuring that the cross-sectional area is minimized to reduce drag, and at the same time the cabin has to be comfortable and spacious enough for the passengers

Enabling The Diverse Performance Requirements Of eVTOLs With Advanced Battery Technology
Herman Lopez, CTO & Co-Founder, Ionblox
Understanding the performance requirements of eVTOLS that need high energy for cruising and high power during lift-off and landing

Why state of the art graphite batteries has poor useable energy and low power during landing

Why innovative battery anode chemistries are required to enable eVTOLs to function

The advantages of a silicon-anode based lithium-ion battery that provides high energy for long-range use, high power required for lift-off and landing and extreme fast charge for air taxi application

Revolutionary Leaps Toward A New Age Of Aviation And Logistics
Manal Habib, CEO, MightyFly
Recognizing customer demand for saving time and money, new technologies, and the need to decarbonize aviation are about to bring a sea of change to the aerospace industry

The need to abandon the current aircraft designs behind for a new generation of eVTOL aircraft that will be radically different

Identifying the need for faster, more convenient, and more efficient logistics solutions

Understanding that the new logistics requirements are on the verge of being met via this new era of autonomous cargo eVTOLs that can provide an efficient one-shot autonomous delivery service

Advancing eVTOL Battery Development Through Synergetic Integration Of Advanced Simulation And Testing Technologies
Waldemar Linares, Director of Californias, AVL
The imperative for efficient and high-performance battery systems

The significance of advanced simulation and testing

Overcoming limitations of conventional battery development methods

The role of advanced simulation in battery design and optimization

Harnessing cutting-edge testing technologies for battery performance evaluation

Synergies between simulation and testing: expediting development cycles

Synergetic integration of simulation and testing

Establishing of a seamless development workflow

Harnessing simulation insights for test planning

Validation of simulation models with real-world data

Reduction in development time and costs

Enhancement of battery efficiency and performance

Augmentation of safety and reliability
How Silicon Anode Battery Technology Is Increasing Battery Energy Density To Transform Electric Mobility
Ionel Stefan, PhD, CTO, Amprius Technologies, Inc.
Learn how a pure silicon anode with a nanowire structure has enabled lithium-ion batteries with energy density and specific energy performance that exceeds current state-of-the-art graphite cells by over 50 percent, depending on cell size and form factor

Understand how the rooted nanowire structure, with its excellent mechanical stability, electrical conductivity, and connectivity, allows for material swelling within the structure, extending the cycle life to hundreds of cycles

Highlight achievement of 1,200 Wh/L and 450 Wh/Kg with silicon anode-based batteries while maintaining a cycle life compatible with aerospace, military, and other high-end applications

The importance of the open nanowire structure, enabling cells to function at high rates of charge and discharge without overheating, achieving 1000 W/kg power density in cells with over 400 Wh/kg specific energy density

Review recent cell design optimization that has substantially improved resilience to thermal runaway conditions, such as internal short circuit and nail penetration

Navigating The Skies: Addressing The Challenges Of Designing High-Density Vertiports
Urban environments are often characterized by limited available space. We'll discuss strategies for maximizing space efficiency when designing high-density vertiports

High-density vertiports can have a significant impact on noise and the environment. We'll explore ways to mitigate these concerns and foster community acceptance

Ensuring safety is paramount in aviation. This part of the session will focus on regulatory challenges and safety protocols unique to vertiport operations

We will highlight the latest technological innovations in vertiport design, such as automated traffic management systems and electric vertical takeoff and landing (eVTOL) aircraft

Examining successful examples of high-density vertiport design and implementation from around the world, we'll learn valuable lessons from real-world projects

Lighter Weight, Larger Footprint , More Efficient, Lower Cost – New Bonding Technologies For Battery Cooling Plates Of The Future
Adrian Serna Vera, Business Development Manager – Daido Kogyo Co. Ltd./AdvanTech International
Daigo Masumoto, Manager, New Business Development, AdvanTech International
Key to the eVTOL sectors success, recharging times must be short. Faster charging generates substantial heat from the battery.
New bonding techniques including adhesive and fiber laser welding allow for the use of stronger aluminum alloys or multi materials.
Up to 30% weight reduction of the plate can be achieved, when compared to conventional cooling plate bonding methods.
When compared to traditional joining methods, our adhesive or laser welded joining methods allow for:
Reduce cycle times

Improved process costs

Lower energy consumption / C02 output

Material cost savings

Chairs Closing Remarks and Event Summary
Dr John Warner, Chief Customer Officer, American Battery Solutions

All Attendee Evening Drink Reception